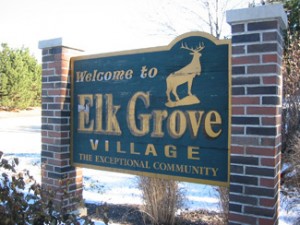 In 1996 Simon and Schuster published former First Lady Hillary Clinton's book, It Takes a Village: And Other Lessons Children Teach Us.  The title of the book is from a Nigerian proverb.  The premise of the book is a focus on the impact that groups, individuals and communities have on raising a child.  The same can apply to a business.
The period of 2008 to 2011 has resulted in many business failures and high unemployment.  The overriding fear is the lack of business confidence caused by our political leaders.  Politicians seem to put self over servant leadership.  Politicians seem to be more concerned about the perks of office and holding their office than in executing their duties in a moral and ethical way.
The relationship between unions and leaders and unions and politicians has been placed in the public spotlight.  The result is a perception of "it is about me".
Our businesses are fortunate to be located in a village where residents, elected officials, public employees, public union employees and businesses have worked together through the financial calamity to not only survive, but thrive.  There is an amazing spirit of cooperation in EGV.
We are located in Elk Grove Village,Illinois- The Exceptional Community.  Elk Grove Village has approved budgets from 2009-2012 with a zero percent property tax levy for General Fund Services.  The Village ended the 2010 – 2011 fiscal year $500,000 under budget.  The 2011-2012 budget is $26 Million less than the previous year's budget.  Yet the Village contains the country's largest industrial park, the highest police and fire personnel-to-resident ratio, and has spent millions on infra-structure projects during the four years of strife.
In August of 2011, Elk Grove Village earned the prestigious Aaa Bond Rating. Only 203 municipalities out of the 3,262 that are rated earned the Aaa rating.

How does this happen?
The municipal employees and the municipal unions took no pay increases for the 2010 – 2011 year.  In return, the Village will make their salaries whole in the near future.  No employees were laid off.  There is a spirit of cooperation that is strong.  The Village is very forthright in urging residents and business employees to shop in Elk Grove Village and explain how that action will help keep jobs and increase sales tax revenues for the Village.  Businesses in Elk Grove Village are urged to hire unemployed village residents.
Residents, Village employees and businesses trust the elected Village officials.  The officials are dedicated to their responsibilities, not to their privileges.  Our country should do a case study on Elk Grove Village and use it as an example in Political Leadership 101.